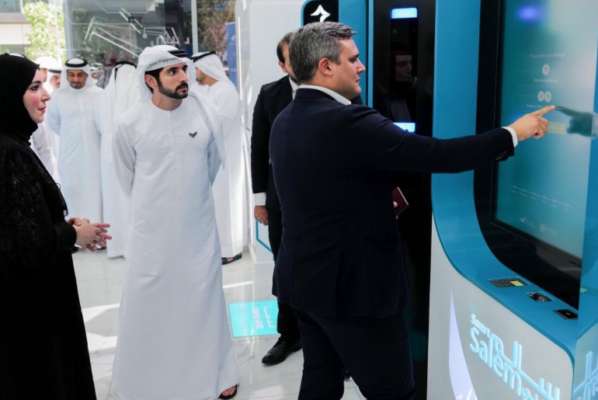 Now, you can get your medical fitness test result within 30 minutes, thanks to Dubai's new smart medical centre. His Highness Sheikh Hamdan bin Mohammed bin Rashid Al Maktoum, Crown Prince of Dubai, opened the first of its kind 'Salem Intelligent Center' in Dubai on Thursday.
Meanwhile did you know the UAE now grants 5 year tourist visa for all nationalities?
Today we inaugurated @DHA_Dubai's Smart Salem Centre for medical fitness & occupational screening, a healthcare world-first. Using 4th Industrial Revolution tech, AI, robotics & the Internet of Things, it will provide the exceptional service that Dubai gov't customers deserve. pic.twitter.com/g9MaXAPf9p

– Hamdan bin Mohammed (@HamdanMohammed) February 20, 2020
The centre will reduce the processing time of residency visas- right from registration to issuing the visa. The Smart Salam centre is the first of its kind in the world to use robotics, and artificial intelligence. <!–
–> The new technique allows to process test results in 30 minutes, as opposed to what initially took 28 hours.
The smart 'Salem' project, jointly launched by Dubai Health Authority and GDRFA, aims to increase customers' happiness.
Today we inaugurated @DHA_Dubai's Smart Salem Centre for medical fitness & occupational screening, a healthcare world-first. Using 4th Industrial Revolution tech, AI, robotics & the Internet of Things, it will provide the exceptional service that Dubai gov't customers deserve. pic.twitter.com/g9MaXAPf9p

– Hamdan bin Mohammed (@HamdanMohammed) February 20, 2020
Dailyhunt
Disclaimer: This story is auto-aggregated by a computer program and has not been created or edited by Dailyhunt. Publisher: Curlytales