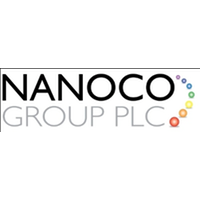 Expo 2020 Dubai has partnered with Emirates Flight Catering to provide fresh produce from the world's largest vertical farm for the showpiece occasion beginning in October 2020.
Currently under construction, the 130,000 square foot vertical farm will product 2,700 kilos of herbicide- and pesticide-free leafy green every day, using 99% less water than outdoor fields.
Nanoco Group PLC (LON:NANO) leads the world in the research, development and large-scale manufacture of heavy metal-free nanomaterials for use in displays, lighting, vertical farming, solar energy and bio-imaging.
To read the full news article please click here
Receive our exclusive interviews – Enter your email to stay up to date.
Disclaimer: Statements in this article should not be considered investment advice, which is best sought directly from a qualified professional.