Security robots have evolved rapidly over the past few years, making full use of advancements in sectors like machine vision, to become a credible alternative to guards, or at least supplement them. Despite early hiccups like running over a toddler at a mall and falling into a fountain while in operation, security robots have managed to hold consumer interest, and is increasingly being seen as an integral part of surveillance of the future.
The numerous companies that are already in the business of manufacturing security robots are a clear indicator of the expectations from the market. These are mostly startups, with a fresh perspective on solving security issues. Here's a look at the top four security robots in the market right now. Of course, this list may not be comprehensive, as there are other companies that are testing the waters. But these are some of the main players worth tracking.
Knightscope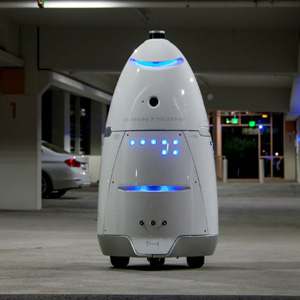 When this California-based company first came up with its robot that looked like a large bullet, many people questioned the efficacy of using autonomous machines for security. These concerns were reiterated when early attempts to employ Knightscope's robots ran into some issues and caused bad publicity. However, moving on from such things, the company has managed to become one of the most well-known names for security robots.
Products offered: Knightscope currently offers K1 stationary machine, K3 indoor machine, and K5 outdoor machine. K7, a multi-terrain four-wheel version is under development.
SMP Robotics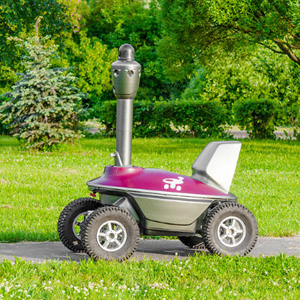 Started in the year 2010, SMP Robotics is another California-based company, backed by private investors and a team of core engineers who were previously working on intelligent security surveillance systems and embedded video processing solutions. Running on four wheels, SMP's security robots can patrol in different kinds of areas, sensing its surroundings, avoiding obstacles, and navigating on its own.
Products offered: The company offers six different models at the moment. Five of these are gas leak and perimeter inspection robots. Two are also for electrical substation inspection. Plans are in the pipeline for oil leak and spill detection robot, mosquito control robot, bird control robots, and autonomous vehicle for greenhouse (vineyard) spraying as unmanned systems for regular pest control.
Cobalt Robotics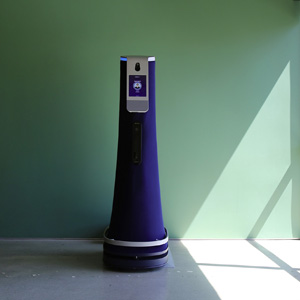 Unlike the two companies mentioned above, Cobalt Robotics makes autonomous machines with a narrower focus – to protect office environments. Naturally, a robot that protects your workspace cannot look or feel like an intimidating security guard roaming around the area. Hence, in Cobalt's own words, its robots provide "reliability with the warmth, creativity, and flexibility that only a real, live person can deliver." The robot is equipped with over 60 different sensors including ultrasonic sensors and LiDAR.
Products offered: Cobalt Robot is the only autonomous machine the company offers as of now. There is a Cobalt Security Service which has a team of Cobalt operators monitoring and interpreting the machine's activities and taking necessary action wherever required. Cobalt Access is another feature that lets the robot be integrated with a door, allowing it to pass through access controls without human intervention.
OTSAW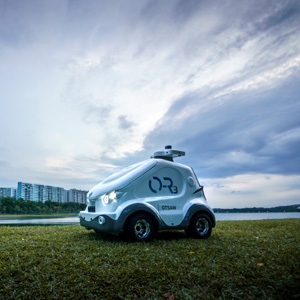 This Singapore-based company first caught the attention of media and customers in 2017 when Dubai police announced plans to use it for identifying and tracking suspects. What made the OTSAW's robot unique was its integration with a built-in aerial drone. So, if a suspect takes off on a boat, the drone could still follow and assist the police.
Products offered: O-R3 is OTSWAL's outdoor robot that can patrol streets, pathways, and open spaces, avoid static and dynamic obstacles, and return-to-base when its energy runs out. O-R2 is an indoor robot and concierge. Apart from offering these products, OTSWAL also offers Robot as a Service, a subscription-based system.