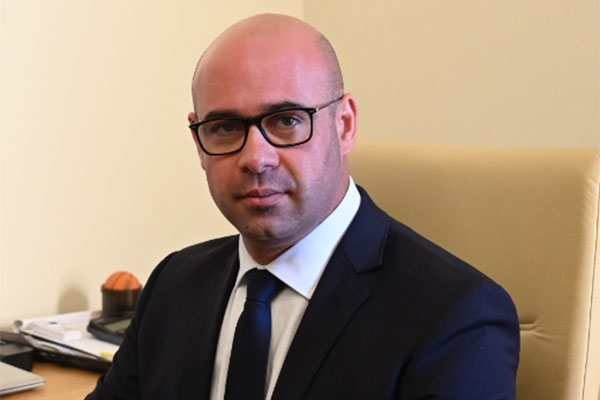 Shaza Hotels, a leading hotel management company, is maintaining its ambitious growth plans in the Middle East with various properties to open in the coming years in Jeddah, Dubai, Salalah and Doha.
The expansion plans include Mysk Jeddah, Mysk Kuwait, Shaza Salalah, Shaza Doha and Mysk The Palm, on Palm Jumeirah in Dubai that is to open its doors in time for Expo 2020 Dubai.
Another destination in the pipeline is The Mysk Moon Retreat, settled amidst the sandy desserts of Mleiha region in Sharjah, it is set to open in 2021, offering luxury glamping tents with private pools and unique service standards unheard to the region
In KSA, Shaza is already a household name in the hospitality sector as it operates three luxury hotels in three prime locations: Shaza Makkah, one of the first in line hotels in Jabal Al Ka'abah overlooking Al Masjid Al Haram, Shaza Madinah, right next to Al Masjid Al Nabawi, and Shaza Riyadh, in the buzzing heart of the capital next to Al Rajhi grand mosque.
Shaza also operates Mysk by Shaza Al Mouj Muscat, overlooking the vibrant marina of Al Mouj in Muscat, and the four retreats of Sharjah Collection by Mysk including Mysk Al Faya Retreat, Mysk Kingfisher Retreat, Mysk Al Badayer Retreat, and the soon to be opened Mysk Moon Retreat at Sharjah.
Each of these retreats offer a unique perspective of glamping atmospheres, service rituals, and guest experience that are unheard of in the region, making them serene, luxury, contemporary, and bespoke retreats.
Shaji Abu Salih, Corporate Director of Business Development at Shaza Hotels, said: "The Middle East and GCC in particular make the key feeder markets for Shaza Hotels. We aim to become a true embodiment of the authentic Arabian hospitality that is synonymous to this region, focusing on delivering the highest hospitality standards that our guests truly deserve."
"Travelling and the love of travel have always been a core value of everything that we do at Shaza, and our expansion plans are no different. You can see that in our interiors, in our hospitality, and our business as well. Like those true explorers of the past, we love travelling and we seek the adventure of a new place", he added.
Abu Salih also commented on the groups expansion plans within KSA: "As we expanded our successes to the region, we are also planning on retrieve some of those successes back to the Kingdom, especially with the opportunities brought by VISION 2030. Our next focus in Saudi is on eco-retreats and glamping experiences with Mysk By Shaza brand, which is quite successful in UAE with our retreats."
While other brands may take pride in the cultural representation of their nations or locations, Shaza hotels took a different holistic approach of celebrating an integral part of the history of global civilization; the silk route. Shaza hotels offer their traveller guests a continuation of their journey within the hotel itself, through curated experiences set in contemporary-luxury spaces, designed for those who seek to explore and delight in the lavish elements of the bygone Eastern roads of trade.
Shafik Alaaeddine, General Manager of Sharjah Collection by Mysk, the group of distinctive boutique hotels and eco-retreats managed by Shaza Hotels, and owned by Sharjah Investment and Development Authority (Shurooq), said: "The retreats have recorded the strongest Revenue per Available Room (RevPar) in the Northern Emirates since the pandemic, despite travel restrictions and lockdowns. This shows that hotel-goers who needed to find their escapes and adventures chose the unique Sharjah Collection by Mysk retreats as their preferred getaway, a trend that continued well into the pandemic.
"The continued success of Sharjah Collection by Mysk retreats aided in positioning Sharjah as an experiential travel destination in UAE, that provides a beautiful medley of history, culture, conservation and adventure. It is also a testament to the fact that dry resorts can indeed compete with any other luxury properties or destinations, provided they feature tailored guest experiences and a unique story to tell. Our revenue and reputation indicators underline these facts!"
"The high level of service, combined with the uniqueness of the resorts, each offering a different key-selling point, has earned Mysk Kingfisher Retreat and Mysk Al Faya Retreat, the Tripadvisor Travelers Choice Award in 2021, allowing these retreats to make it to the top 10% of best resorts in the world," Alaaeddine added.
"Sharjah is an ever-evolving Emirate with uniqueness in landscape and offering. Sharjah Collection by Mysk retreats are unique of their kind in the UAE offering a beautiful blend of nature, culture and adventure. We have all seen how the current pandemic has changed the customer behaviour and how many are now on a look out for boutique properties, private pools, surrounded by serenity and nature and this is exactly what we offer.
"The guest tendency is going more towards properties with less crowd that provide sufficient distancing and space while blending with the nature and the environment," he concluded. – TradeArabia News Service