Sustainability is the need of the hour. The countries which do not realize it would do is in the course of time. No matter how strange its other policies might seem, at least in the matters of sustainability, China is standing at the forefront. We can see this in the way they implement eco-friendly measures. In matters of environment, talks do little. First, we need to discover eco-friendly solutions, and then we need to implement them. Nanjing Eco Housing is one such eco-friendly solutions, and we are sure that we would soon see it taking a concrete shape.
Nanjing Eco Housing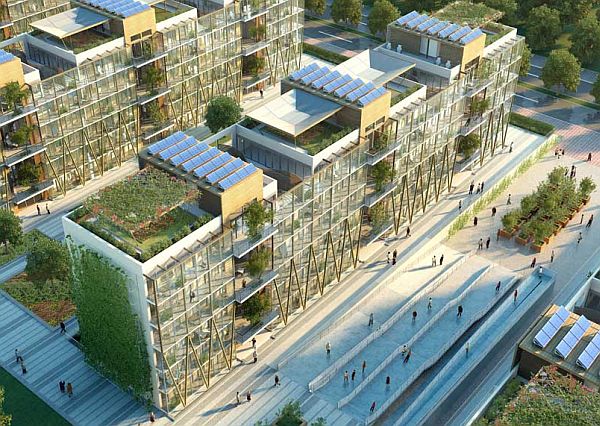 With the growing trend of eco-awareness in China, architecture among other things is also getting immediate impetus towards more and more sustainable methods and designs. One such developer Nanjing Landsea Property Group's green and sustainable building concepts and its use of environmental technologies is quite popular. In addition, people recognize it with a high degree of credit for growing eco-awareness in building techniques. Currently, the group is initiating an Eco-housing project by BDP architects. BDP is one of Europe's celebrated design house of architects and engineers. Amongst many others, it has designed the Nanjing housing project. The prime focus of this project is on a low energy use with green design philosophy that is  totally at par with international standards. Moreover, the low carbon and sustainable apartment building harnesses natural elements to its maximum capacity. In addition, it holds full considerations for local Chinese lifestyle and living standards.
Utilizes the greenhouse effect
The building design keeps in mind Chinese culture of extensive families and elaborate style of dining and cooking habits. It has double height along with additional outdoor space for cooking, a general planning to lodge larger families, traditional south-east facing balconies and roof level communal gardens. In addition, the full height louvered triple paned balconies brings into play the greenhouse effect of passive solar rays. Furthermore, this serves as a natural heater in winter for the apartment as well as facilitating a winter garden in the balcony. In summer the windows are to be let open to allow free cross flowing ventilation for natural air conditioning.
Minimizes water usage and carbon emissions
The design outlines aesthetic rainwater-harvesting collectors which also act as semi-open tai-chi decks to help entertaining facilities and interaction amongst neighbors in the apartment. The structural design of the apartments liaise the natural factors to characterize the building construction and operation to maximize comfort and minimize carbon emissions.
Other advantages
Building modern techniques for undertaking renewable energy assessments like solar hot water collectors, photovoltaic cells, advanced heat recovery, LED lighting, CHP and earth tubes will further assist in cutting down maintenance costs as well as carbon contribution from the apartments. Moreover, to aid energy usage more efficiently the apartments are provided with super-insulation, very low air leakage and elimination of thermal bridging. In fact, these factors together make this housing project twice as much proficient than any other eco-housing design namely the forthcoming UK zero carbon homes, Passivhaus.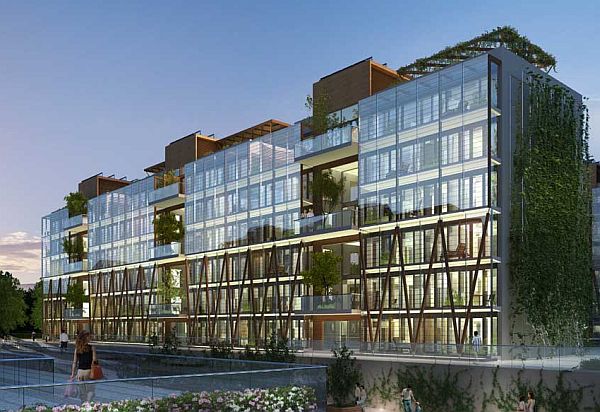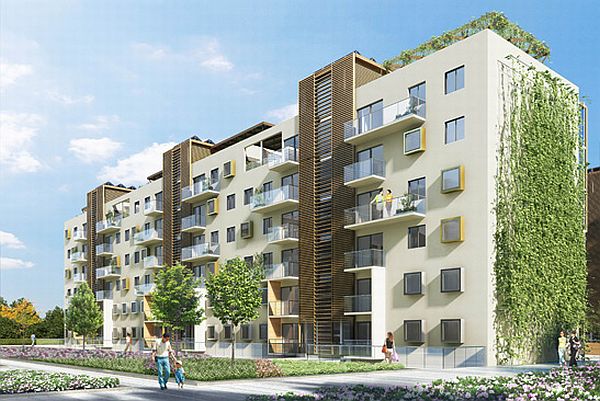 Some Other Housing projects similar to Nanjing Eco Housing
Save the environment is the buzzword these days and many companies are busy developing housing complexes that are totally green and eco-friendly. Here is the list of 10 environmentally friendly housing complexes planned for green cities.
1. Singapore's first ecofriendly housing project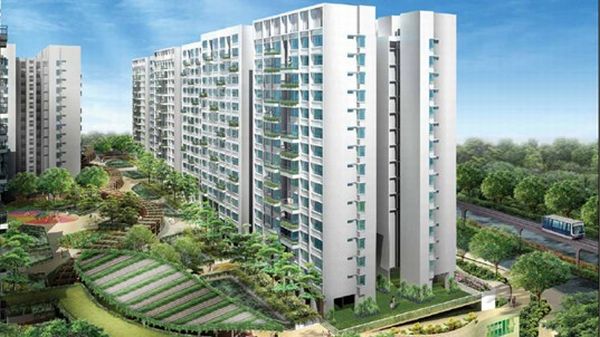 Following into the footsteps of SOLARA project in California, Singapore has also decided to develop an ecofriendly housing complex. The Singapore Housing and Development Board has come forward to develop this completely green residential project known as the [email protected] In addition, the HDB's project will have seven 16-story towers and these buildings will be surrounded by garden areas. The HDB has decided to use environment friendly technologies like solar panels and water recycling mechanism in these towers.
2. Enticing Lotus Tower offers sustainable housing for eco-conscious Slovenians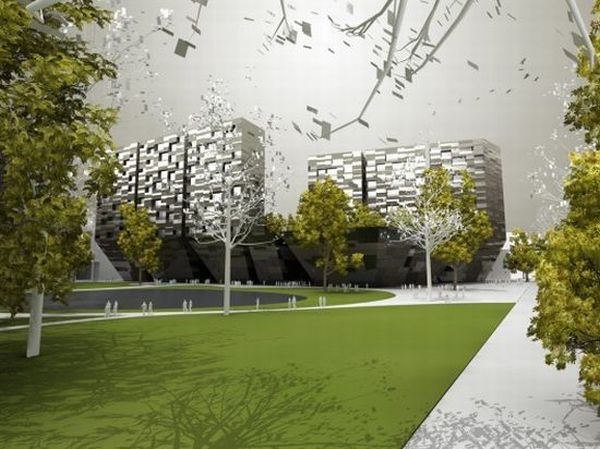 Slovenian architects Enota have designed this innovative and ecofriendly housing project for Ljubljana, country's largest city. The project is named the "Lotus Tower." The apartments are 60 meters high and their width is 15 meters. Moreover, the apartments have a park in the front. The apartments have good ventilation because of their double-sided orientation. The designers have built the incision system perfectly allowing the sunlight to fall inside the apartments.
3. KEO designs solar-powered residential complex for Palm Jabel Ali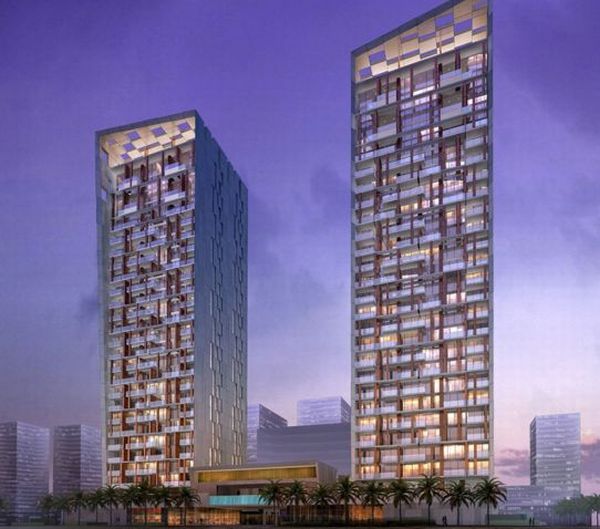 KEO International Consultants has designed the Palm Jabel Ali islands in Dubai. The deluxe residential complex designed by the firm for Palm Jabel Ali is attracting attention of people across the world. The building has 25 floors. Furthermore, the unique housing complex has three bedroom flats, gardens, and deluxe penthouse units. The building has a swimming pool and advanced fitness center. A canopy structure is built on the terrace. The canopy is fitted with photovoltaic panels.
4. Floating apartment complex would make people live on a lake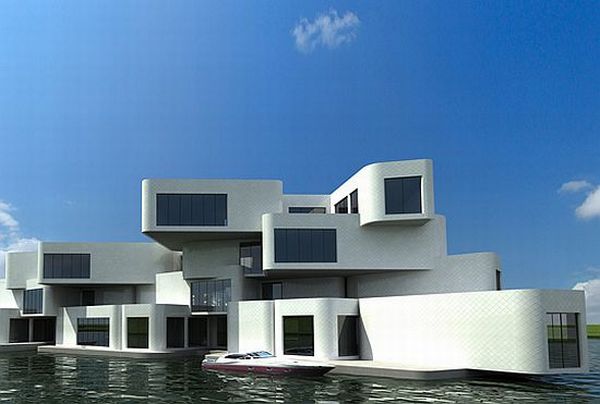 Dutch architect Koen Olthius deserves credit for coming up with the idea of The Citadel, a floating apartment complex. Koen works for Dutch firm Waterstudio. Koen's housing complex will allow people to live on a lake. The Citadel is the first floating apartment complex in the world. Furthermore, the temperature inside the complex will be regulated by the water on which the building will be built. Koen claims that the apartment complex will save up to 25% energy than conventional buildings. Koen has used prefabricated modules in his luxury apartments.
5. Lingfield Point: A carbon neutral project for Durham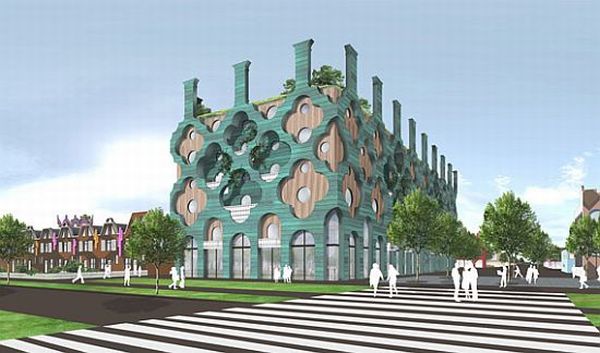 The master plan for the redevelopment of Lingfield Point is developed by FAT (Fashion Architecture Taste). It is a 42-hectare site located in Darlington County Durham. The housing project is ecofriendly because it is completely carbon neutral. In addition, the project will have several residential apartments, community centers, shops, restaurants etc. An eco-corridor will enhance the place. It is expected that the company will use renewable energy generators for energy and water needs.
6. St. Val Architect proposes a wholesome vernacular bamboo housing project for Haiti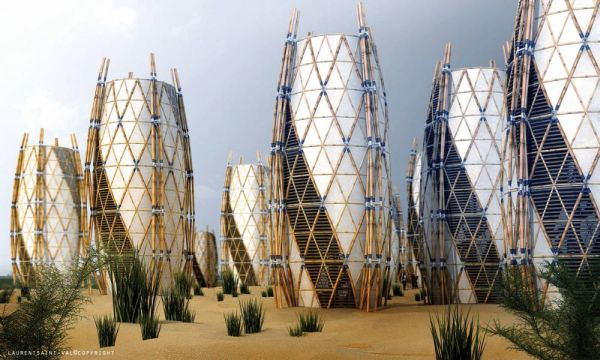 St. Val Architect studio has come up with concept of an ecofriendly housing complex for Haiti's capital Port au Prince. It seems that the firm has taken inspiration from Haiti's art of making cocoon-shaped baskets. A vertical alignment has been designed for the residential units. The firm has used local materials for building the innovative houses, which are sustainable and ecofriendly.
7. Eco Housing Complex by 2pm Architectures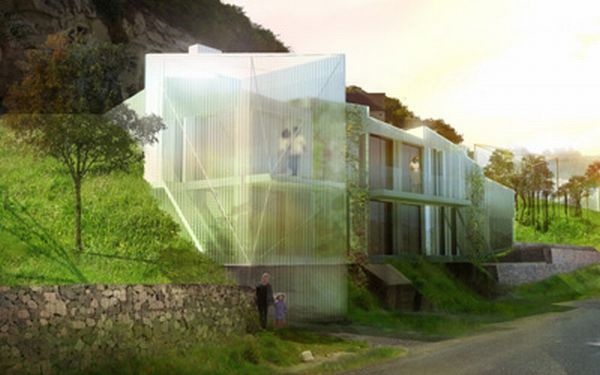 2pm Architectures Collectives has developed the Eco Housing Complex in Turquant, France. This environmentally friendly housing complex consists of sustainable steel. Furthermore, the steel in this energy-efficient building is recycled and 100% reclaimed. Moreover, the steel framing system used in the building can be disassembled easily. This building has a single roof.
8. ZNCH: A carbon-neutral housing project for the urban world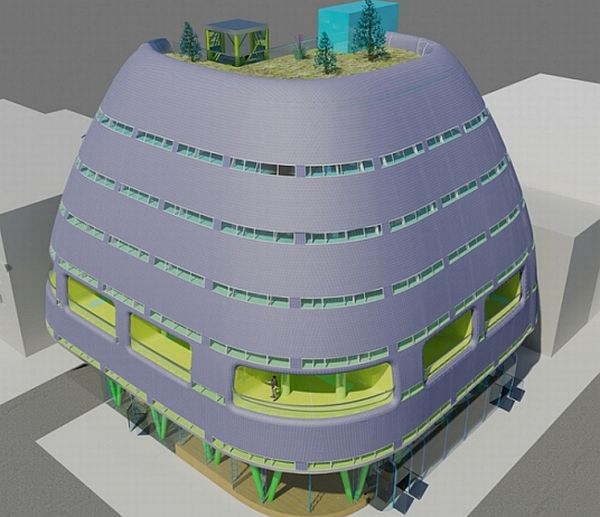 Carl Burdick has come up with the idea of a Zero Net Carbon Housing (ZNCH) project, which is ecofriendly. Burdick has used several technologies to make the project energy efficient. The housing complex is sustainable and it will have shops and a restaurant as well. The multi-story building has photovoltaic cells to trap solar energy and use it for useful purposes.
9. Housing complex by Magnusson Architects aims for LEED Gold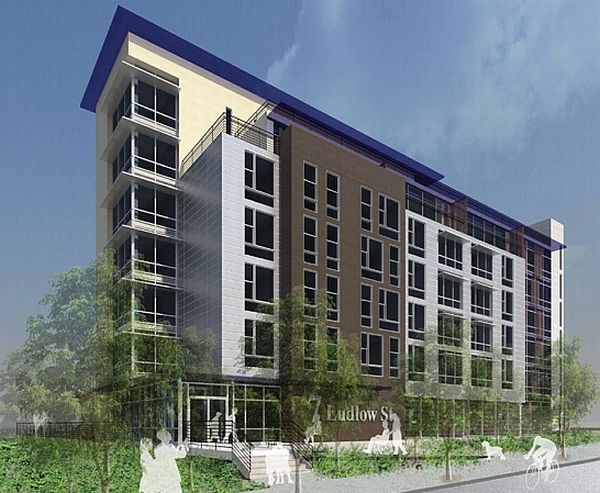 This 6.5 story housing complex belongs to the Magnusson Architects. The ecofriendly building features 40 rental units. The designers of this building will minimize heat gain by integrating passive solar heating and day light design. Photovoltaic panels are there on the roof.
10. DB Architects plan sustainable housing development for Sacramento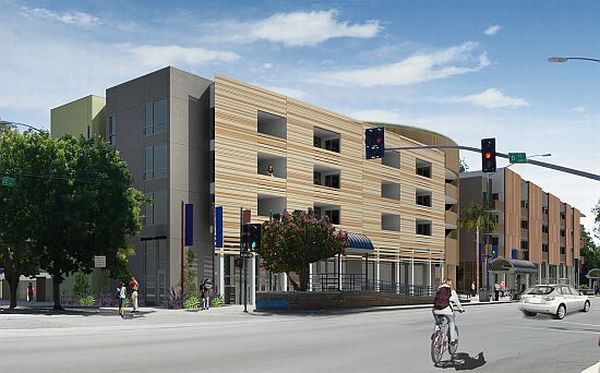 This sustainable residential development project belongs to David Baker + Partners Architects. The four-story sustainable building will come up in Sacramento near the Alkali Flat/La Valentina Light Rail Station. The project will have 60 units of housing, some shops and a café.