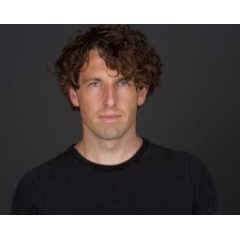 Brandon Hensinger, Global Vice President of Sales of Yikon Genomics Inc, the US Subsidiary of Shanghai based Yikon Genomics Ltd, has successfully launched an embryo screening technology that uses non-invasive methodologies to help physicians choose healthy embryos for women going through fertility treatments. Having established an international logistics center in Allentown PA, Brandon has built a global organization consisting of sales, marketing, and logistics, and manages the business from the Lehigh Valley. Early adopters of this technology include customers ithroughout the USA, Canada, Colombia, Mexico, Argentina, Spain, South Africa, England, India, United Arab Emirates, Australia, and more.
"Changing individuals' lives has been my passion for my entire career in diagnostics. The opportunity to introduce a technology that isn't only promoting womens health, but also helping fulfill dreams for families across the world, and that is impacting future generations, is one of the greatest privileges I've ever had," expresses Brandon Hensinger.
Quadlingual and a highly accomplished sales executive, author, and speaker, Brandon is a recognized authority in growing startups in the diagnostics & healthcare sector. He has designed global business models & channels for some of the world's most reputable diagnostic laboratories, and is expert at building and developing highly successful sales and management teams.
Yikon Genomics is a leading solution-based single cell sequencing company based in Shanghai China, with global operations out of the USA, providing complete solutions in the fields of reproductive health and cancer diagnostics.