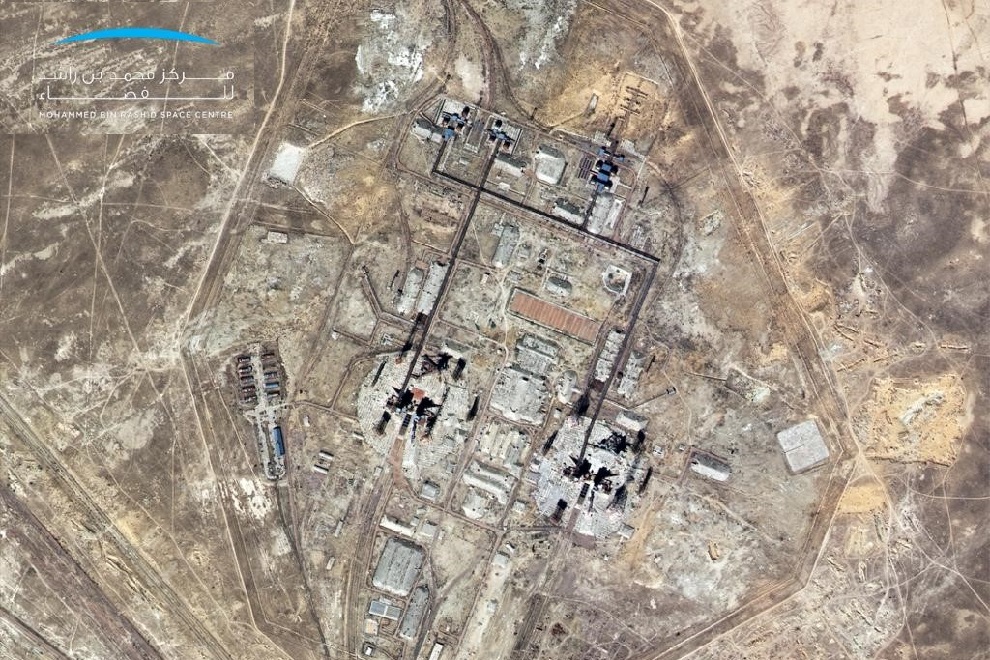 KhalifaSat took a high-resolution satellite image of the Baikonur Cosmodrome in Kazakhstan, where Hazzaa AlMansoori and Sultan AlNeyadi are currently spending time in quarantine. AlMansoori, the first Emirati astronaut, is set to travel from Baikonur Cosmodrome, to the International Space Station (ISS), on September 25.
Both astronauts arrived at the Baikonur Cosmodrome on September 10 and conducted several tests to ensure the readiness of the Sokol space suit, which they would wear inside the Soyuz spacecraft, during the launch trip to the ISS and the return trip from the ISS back to Earth. They also conducted the first fit-check of the Soyuz MS-15 to ensure that the devices, equipment, and payload, were in place, and to record any observations for the engineers responsible for the spacecraft.
KhalifaSat was fully developed at MBRSC facilities by Emirati engineers and was launched to space in October 2018. It has 5 patents and seven space innovations making it the most advanced satellite of its category in the world. KhalifaSat provides images with specifications that meet the highest international standards in space images. These high-resolution detailed images help organisations in government and private sectors get accurate data which allow them to monitor environmental changes, detect the effects of global warming, ensure responsible urban planning and management, and aid relief efforts at times of natural disasters. This will contribute to achieving the sustainable development goals and improve the quality of life.