Amazon today launched its first solar rooftop in the UAE, the first step on its sustainability roadmap across the Middle East and North Africa (MENA) region, as part of its global commitment to sustainability. Amazon's MENA operations are working hard in support of The Climate Pledge – a commitment to be net-zero carbon across all its businesses by 2040. Co-founded by Amazon in 2019, The Climate Pledge calls on signatories to meet the goals of the Paris Agreement 10 years early, through regular reporting, carbon elimination, and credible offsets. To date, more than 100 organizations have signed the Pledge.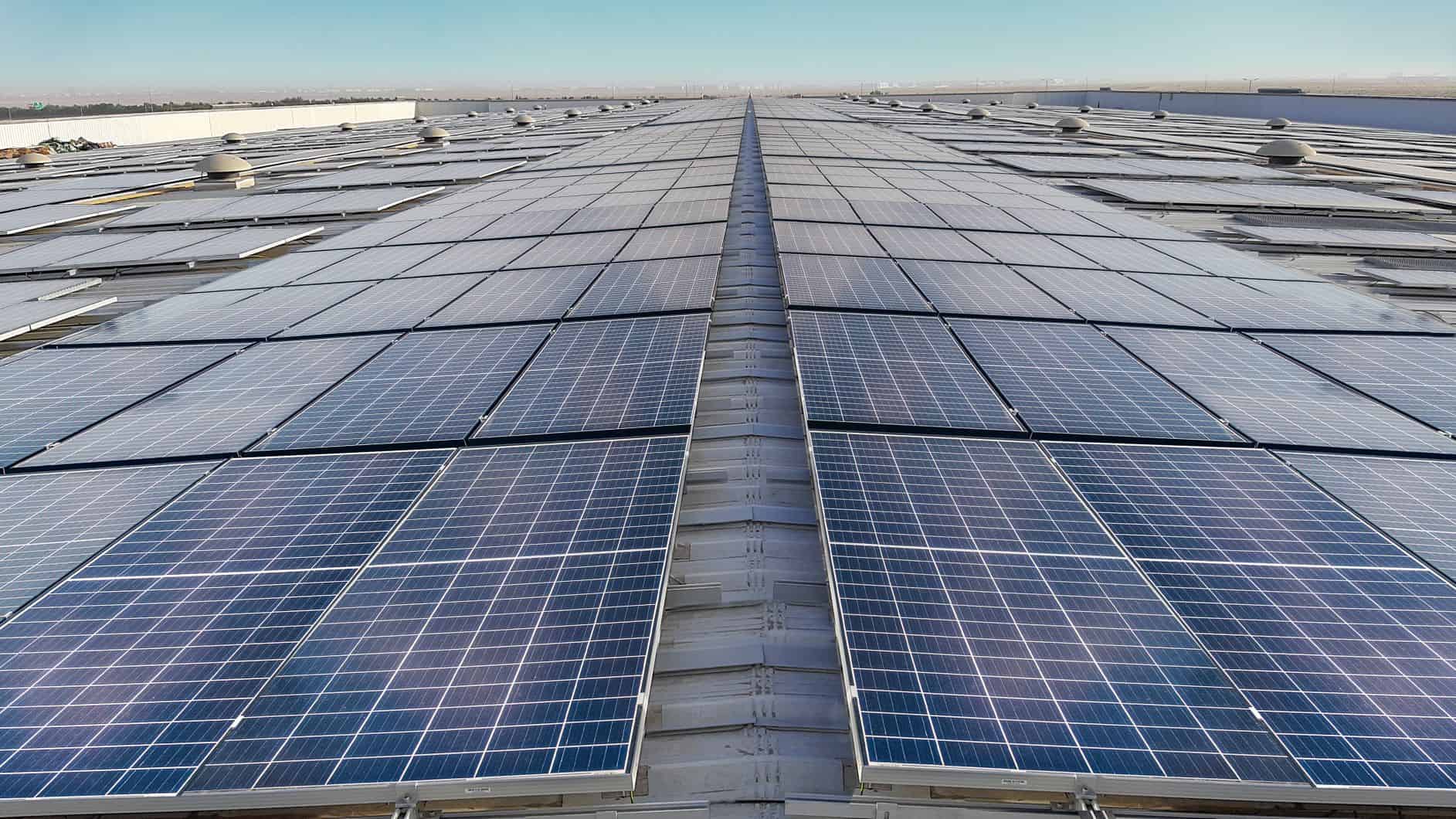 Amazon's MENA sustainability roadmap is geared towards the global vision to be net-zero carbon by 2040. The company has made ambitious commitments towards reaching this goal, including the deployment of carbon reduction strategies at every stage of the operations process – from the time an item is picked off the shelf in a Fulfilment Centre, to the materials used to pack the item, and the transportation network that gets the package to the customer's door.
Starting on its sustainability journey, the company inaugurated its first on-site renewable energy project in MENA – a solar rooftop at Amazon's largest Fulfilment Centre in the UAE, DXB3. The 5,565-panel rooftop will generate on-site solar energy to power 60% of DXB3's energy demands – the highest permitted capacity in the UAE. The project is estimated to save 4.6 million kilowatt-hours of energy annually. This is expected to reduce CO2 emissions by 2,500 tonnes each year, equivalent to planting more than 40,000 tree seedlings.
In MENA, Amazon is building more sustainable operations in three different ways and will establish metrics to evaluate progress and identify areas for improvement.
Creating energy-efficient infrastructure
At a time when countries in the region are looking to reduce their consumption of fossil fuels, Amazon is committed to having all its Fulfilment Centres in MENA powered by renewable energy up to the maximum permissible capacity. Following DXB3 in the UAE, two more facilities in Saudi Arabia and Egypt are scheduled to be online by 2022. The company will continue to work with regulators, industry players, and utility partners to support public policy frameworks that expand the role of renewables across the region. In addition, Amazon will incorporate carbon-friendly design concepts into its new buildings while also strengthening its control systems, data, and analytics, to improve energy efficiency across all facilities.
Transforming our transportation network
In line with the region's ambitions to switch to low carbon transportation, Amazon will transform its transportation fleet in MENA through new technology, equipment, electric vehicles, and alternative fuel; and introducing new delivery models that get packages to customers more sustainably. Pushing the boundaries of change, the company continues to work with mobility innovators and supply chain partners to explore zero-carbon vehicles using electrification and low carbon alternative fuels.
Reducing waste in packaging
As governments in the UAE, Saudi Arabia, and Egypt make efforts to reduce the amount of waste being sent to landfills, Amazon is working to reinvent and simplify packaging in line with its global goal of carbon-neutral shipments by 2040. Reducing the carbon footprint of each Amazon parcel requires collaboration with partners to reduce packaging waste. Amazon will expand its Ship In Own Container (i.e. shipping in the product's original packaging without the need for an Amazon box) program to 12% of shipments in the UAE and 10% in Saudi Arabia in 2021. In addition, Amazon leverages advanced Machine Learning models to continue to optimize its packaging suite to reduce the size and weight of boxes resulting in fewer delivery trips.
Amazon believes that solving the climate crisis requires collective action between businesses, organizations, and governments. The company continues to collaborate with government and industry partners in MENA, with an aim to support policy discussions and encourage sustainable innovations across the communities where it operates.